WELCOME TO MUSEU DA CARRIS
VISIT
Plan your visit to the Museum
Ticket Office
Museum tickets come in different types and prices. *
Opening Hours
Open from Monday to Saturday.
Closed on Sundays and Holidays.
Latest admissions: 12:30 pm and 5:30 pm.
As part of the celebrations of the 150th anniversary of CARRIS, we have announced the opening of registrations for the Museum's Classics Parade. In this special year "we offer the ticket" and we will also have surprises for you during the event. Book your seat and time now! In 2022 we have the "stars" of the collection: Trams nº 283, nº330, nº444, nº535, nº802 and nºT1. Buses nº 301 and nº 1001. We will also have some themed trams with traditional elements – cork, arraiolos and embroidery: nº713, nº744 and nº745.
Route: Santo Amaro – Praça da Figueira – Santo Amaro
Trips: 11 am and 4 pm
Date: September 17th (Saturday)
+Information: . Registrations will be carried out via e-mail: museum@carris.pt . The number of places is limited. . Seats in the vehicles are assigned by the Carris Museum team.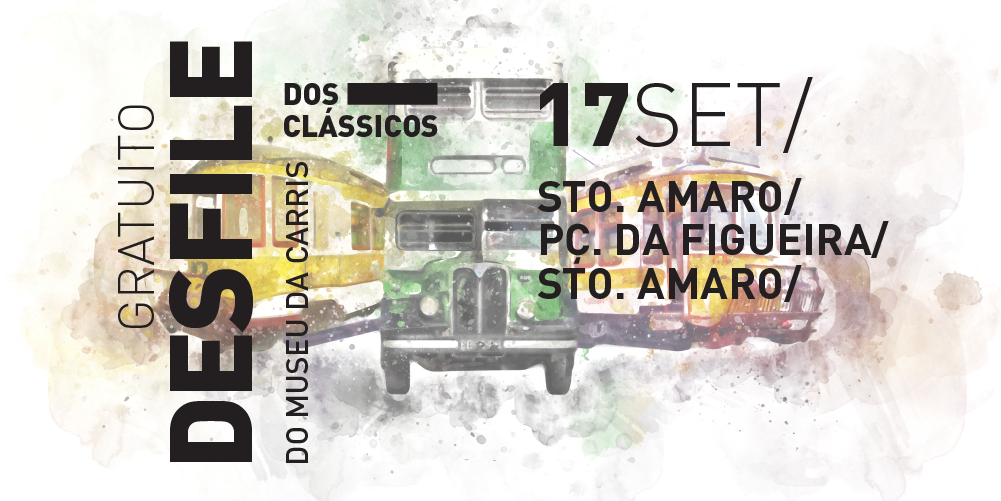 VISIT
Embark on a virtual tour
Visit the Museum and all the funiculars and elevator without leaving your home.
EDUCATE
Know more about our Educational Offer